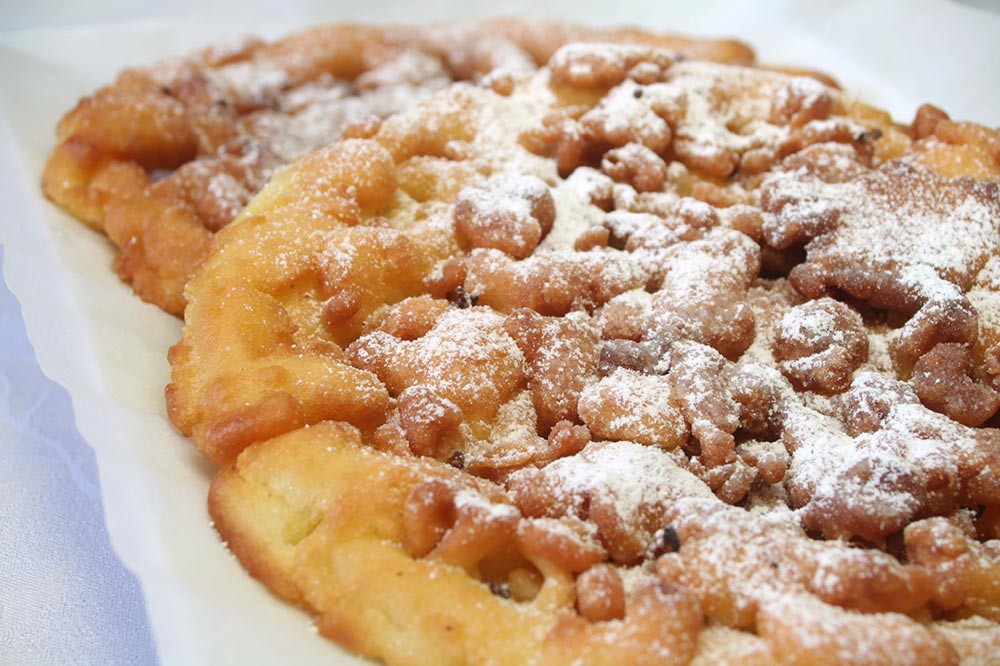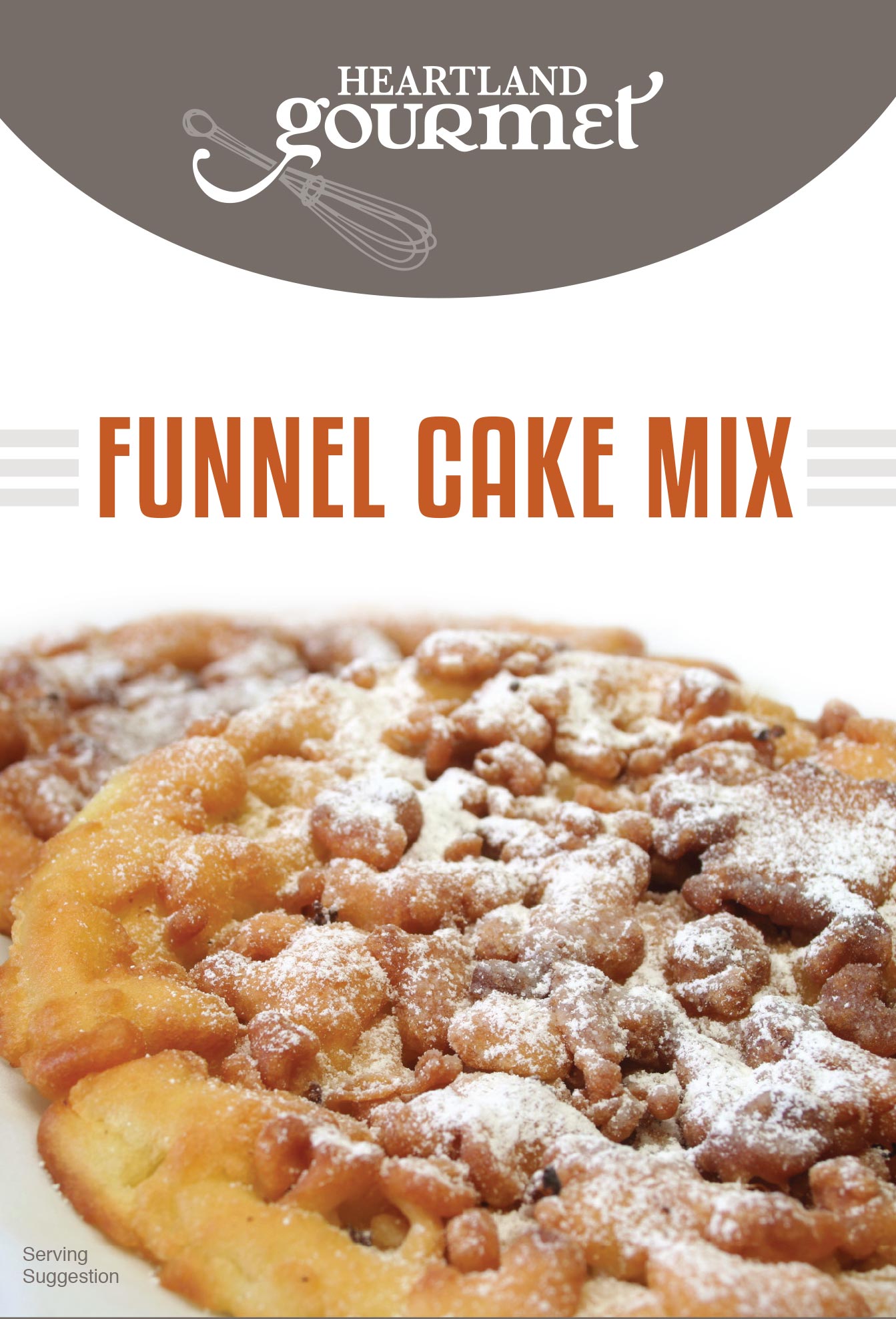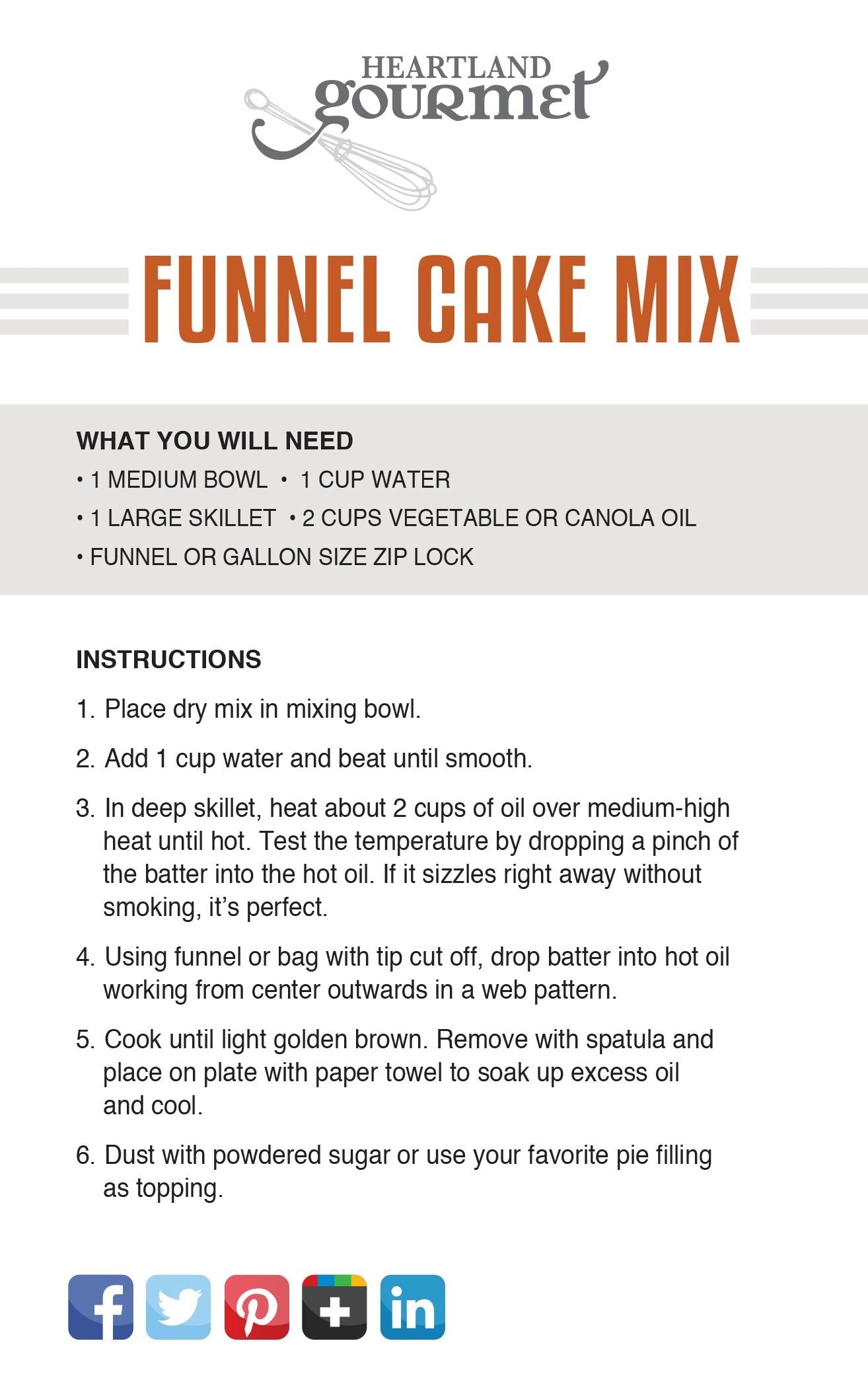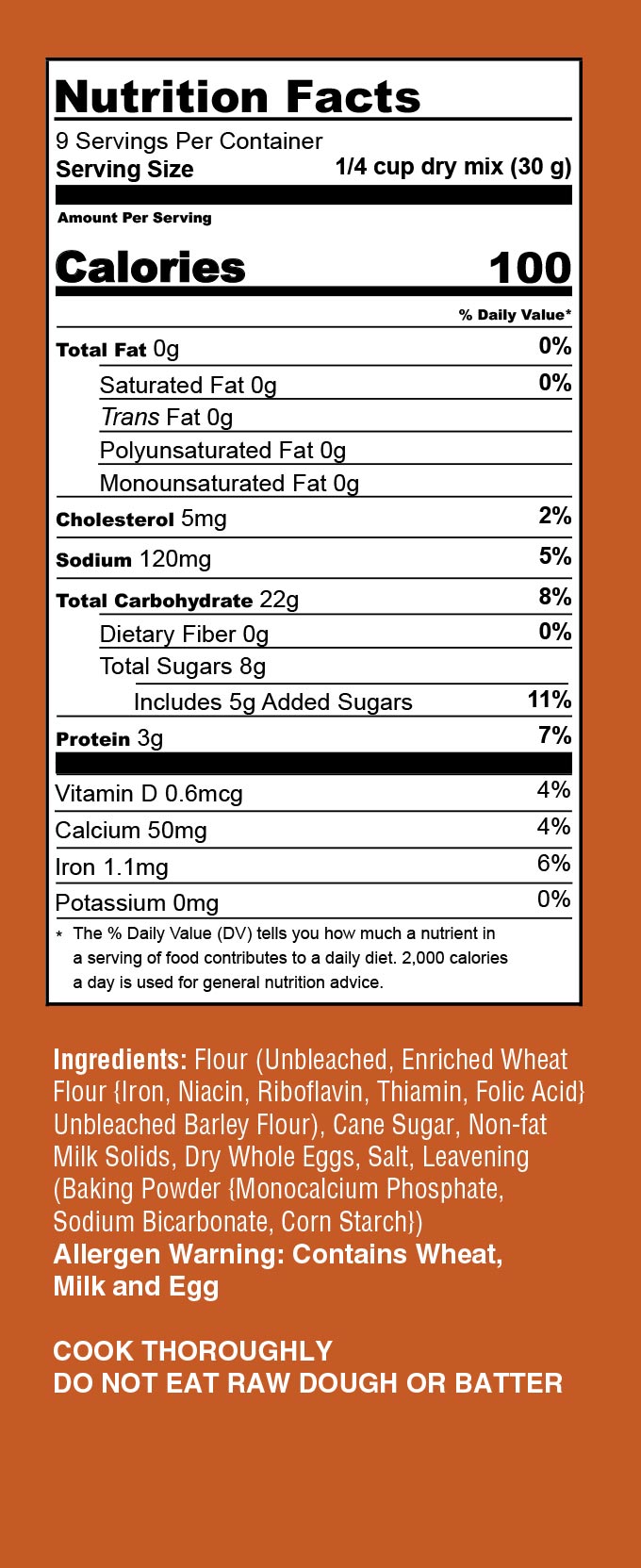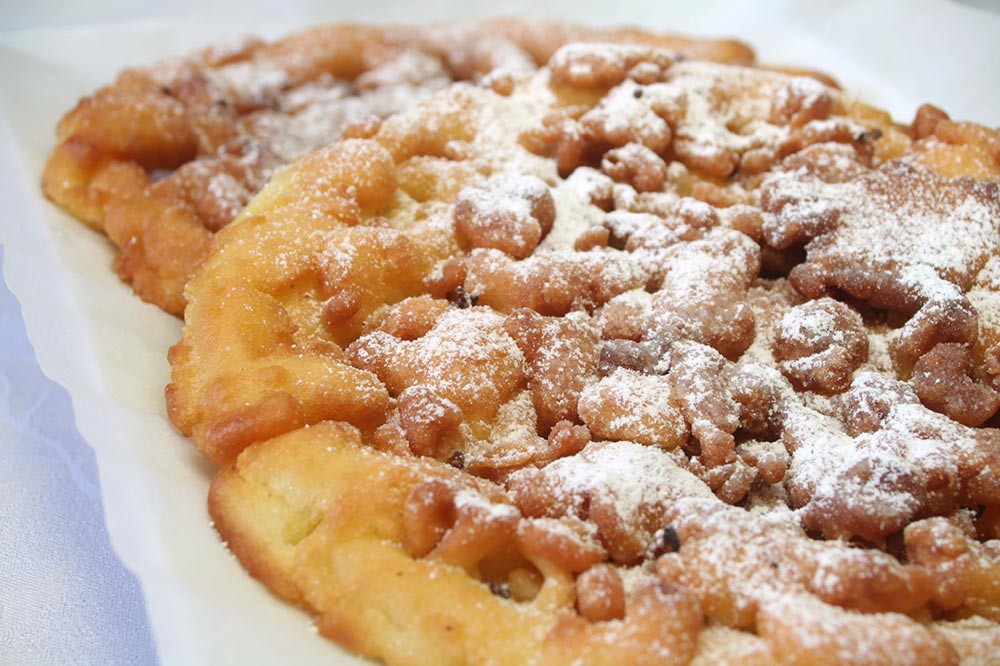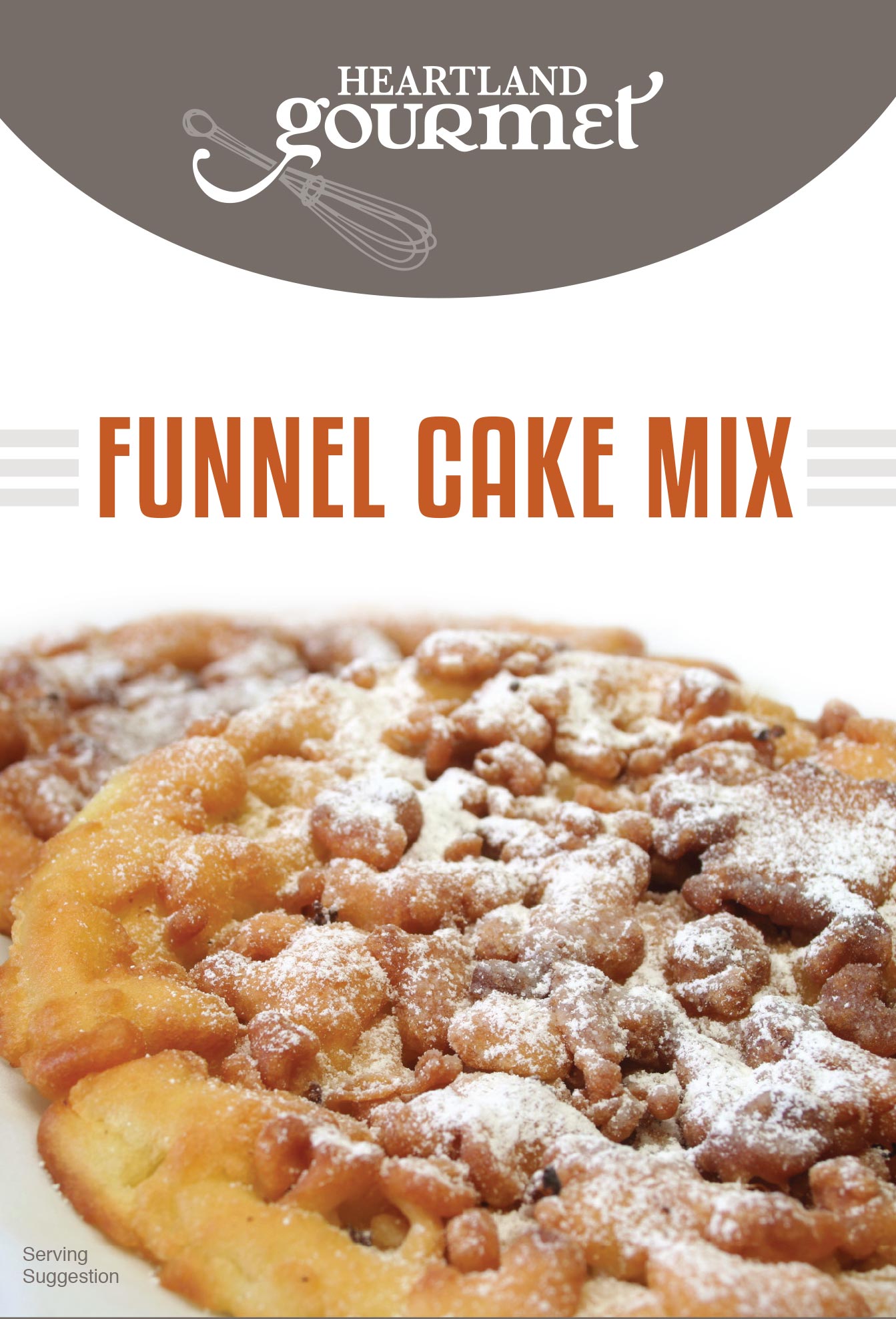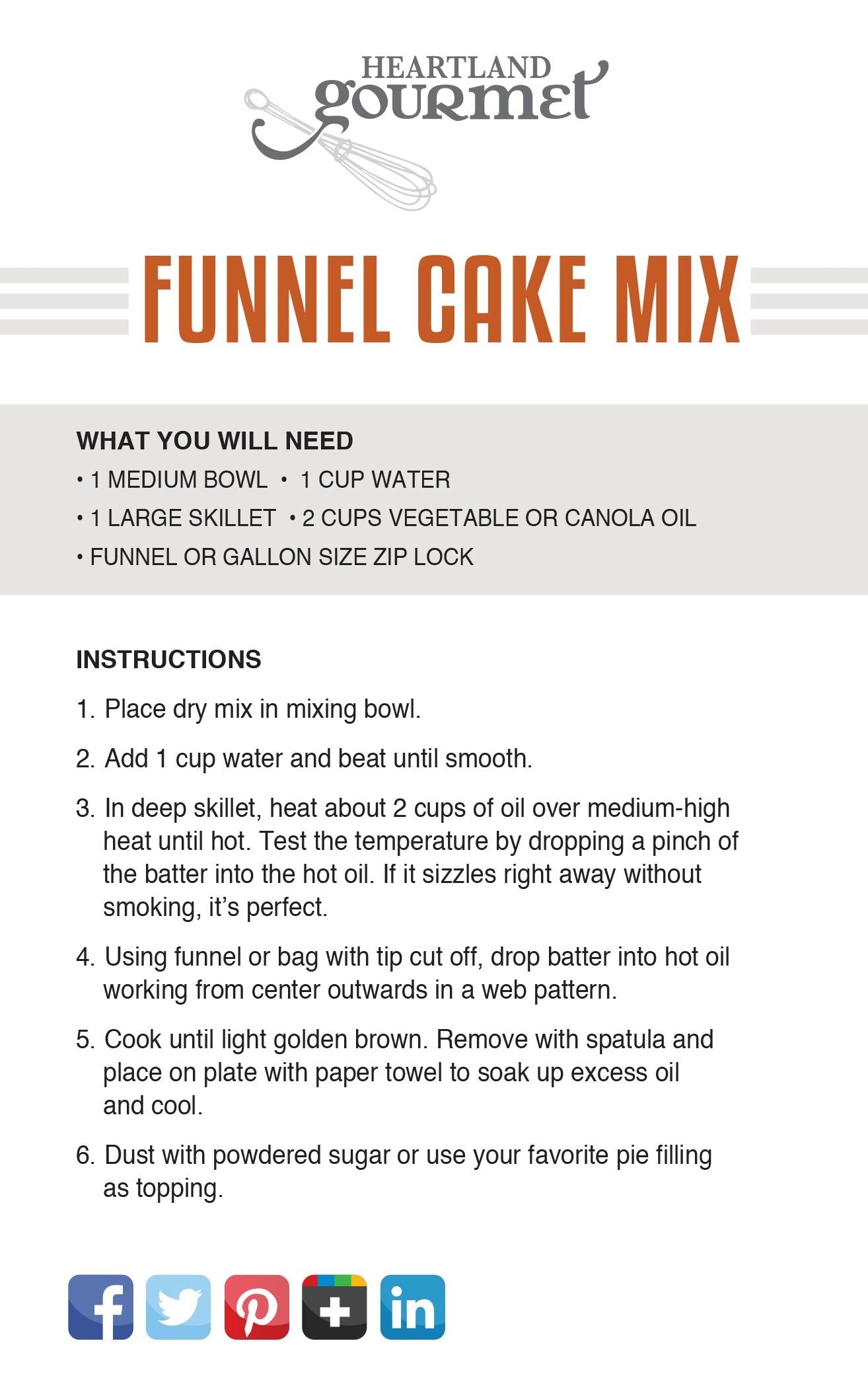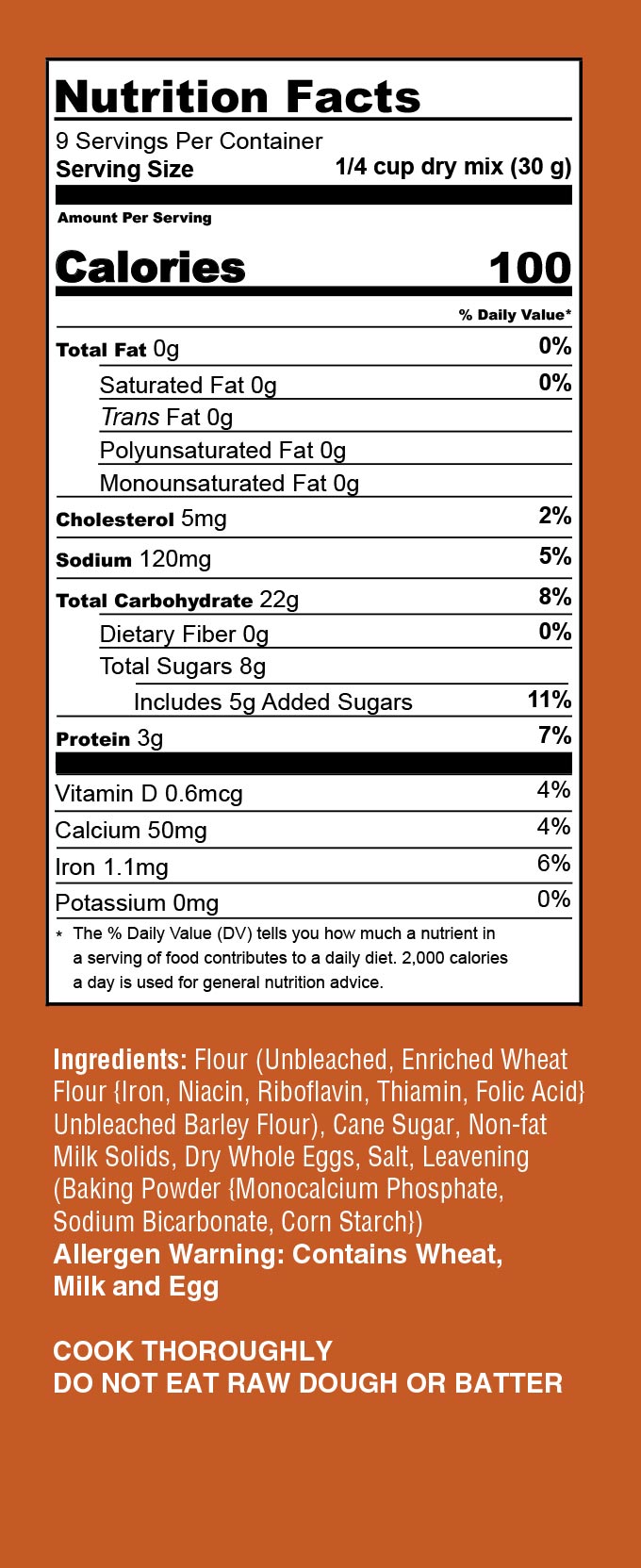 Funnel Cake Mix
Translation missing: en.products.product.regular_price
$5.54
$0.00
Tax included.
Shipping
calculated at checkout.
The heavenly smell of funnel cakes frying wafts over the fairgrounds and makes you wander aimlessly until you find the Funnel Cake Wagon. Too bad you had to wade through unspeakable stuff to get there…we feel your pain. We have made our Funnel Cake mix for two reasons:
1) So you can make funnel cakes all year 'round, simply and at home, and
2) Nobody really wants to wade through "stuff".
Mix makes: Six large funnel cakes.
Allergen Warning: Contains Wheat, Milk and Egg

Ships within 1-3 business days.