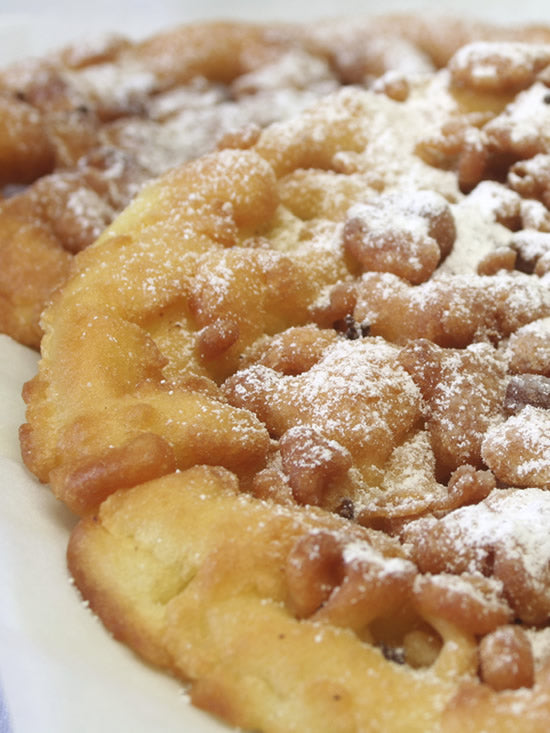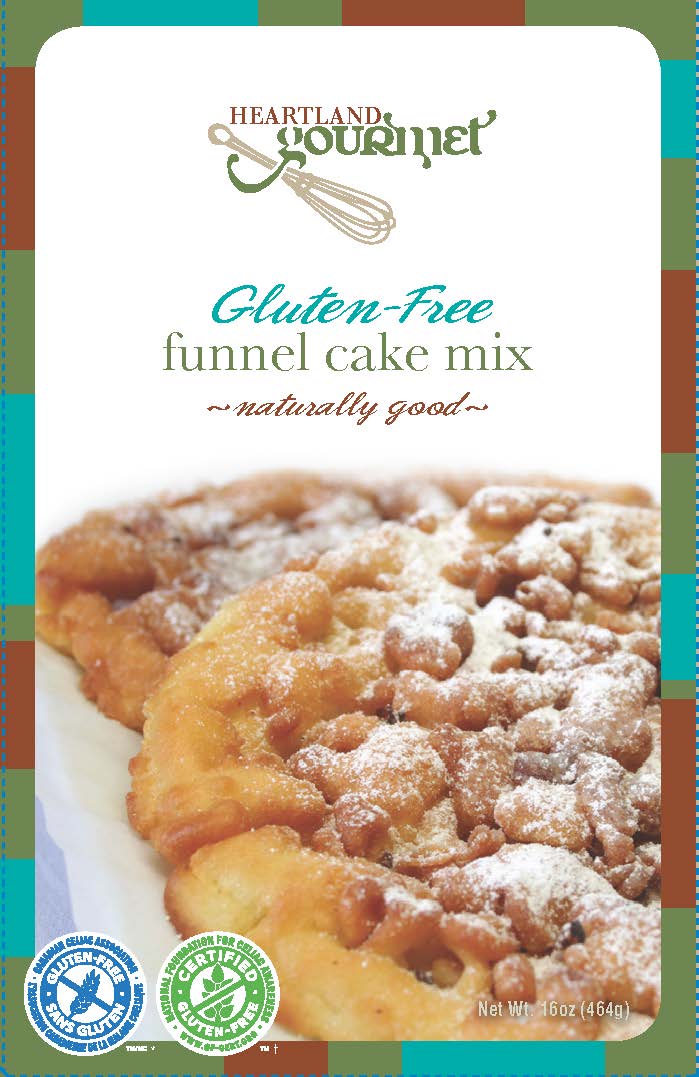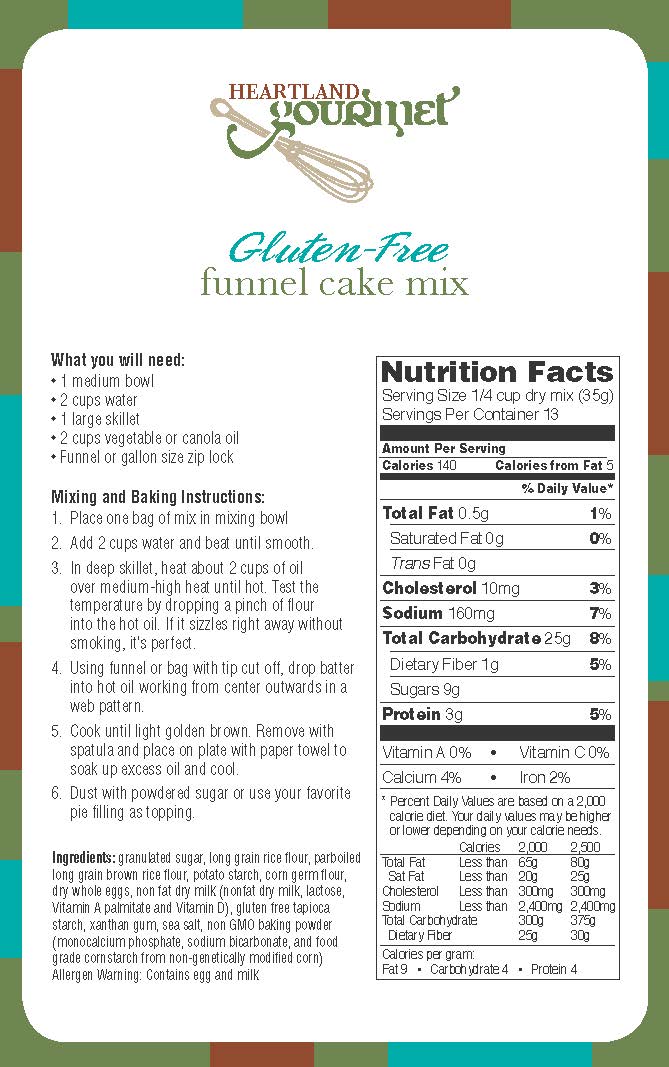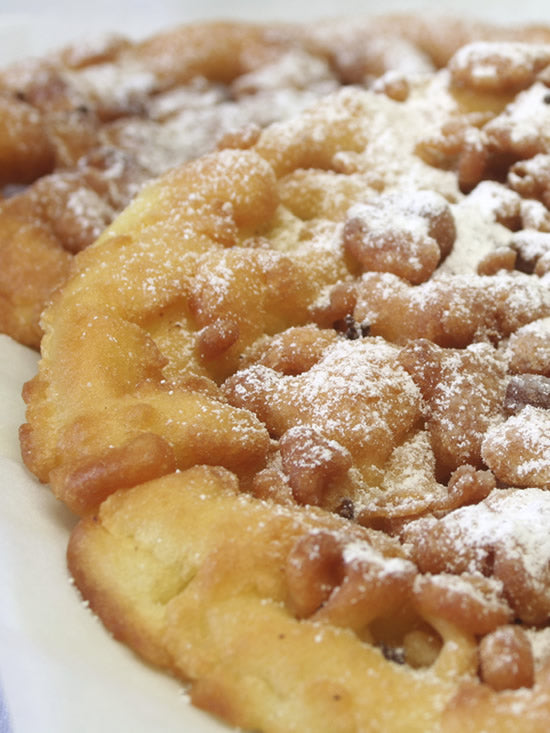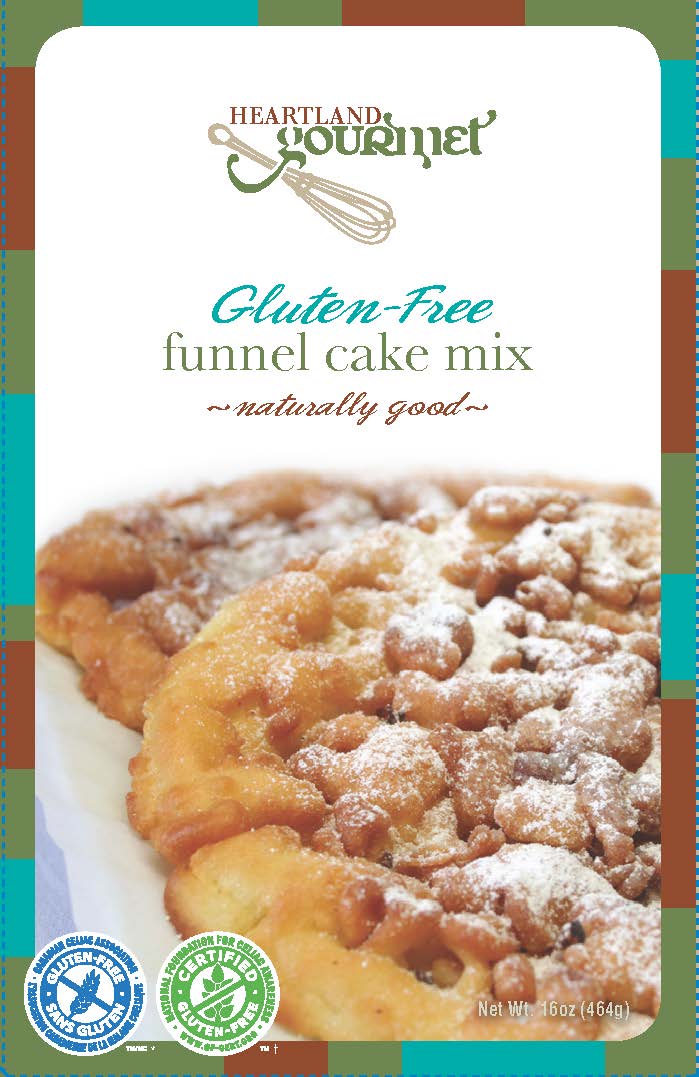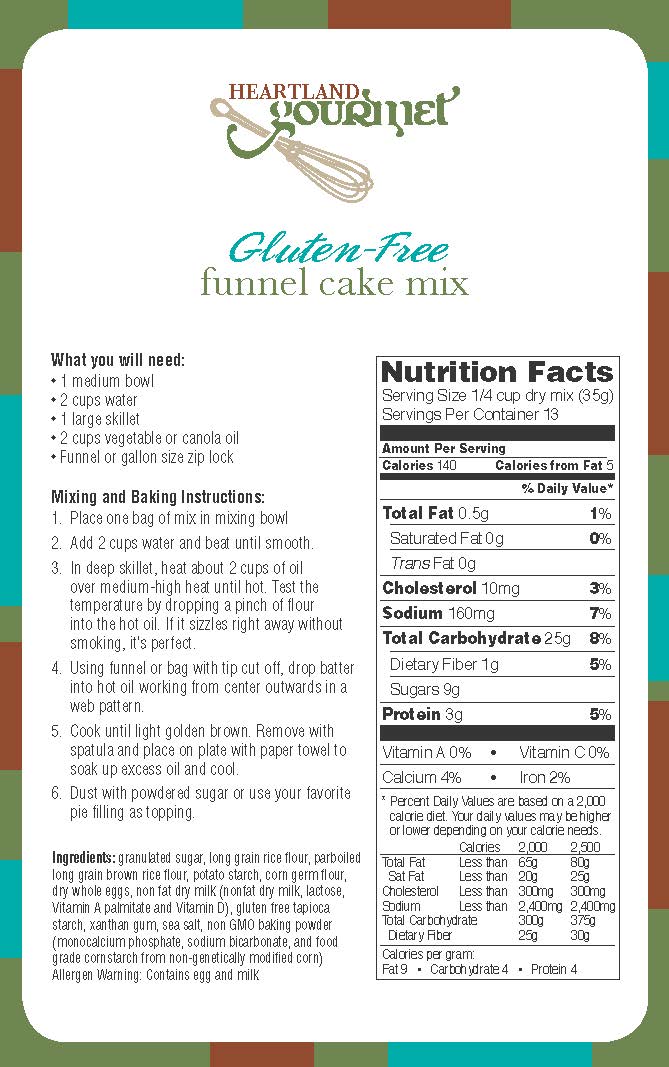 Gluten Free Funnel Cake Mix
Translation missing: en.products.product.regular_price
$6.70
$0.00
Tax included.
Shipping
calculated at checkout.
The heavenly smell of funnel cakes frying wafts over the fairgrounds and makes you wander aimlessly until you find the Funnel Cake Wagon. - but it's hard to find a GLUTEN FREE WAGON!  Too bad you had to wade through unspeakable stuff to get there…we feel your pain. We have made our  Gluten Free Funnel Cake mix for two reasons: 1) So you can make funnel cakes all year 'round, simply and at home, and 2) Nobody really wants to wade through "stuff".
Mix makes: Six large funnel cakes.
Allergen Warning: MILK and EGG

Ships within 1-3 business days.
Proud to be Certified Gluten Free!