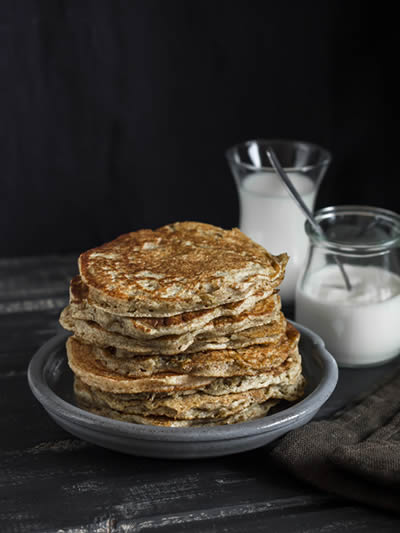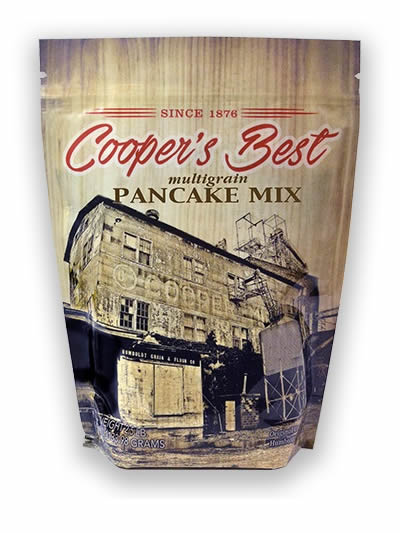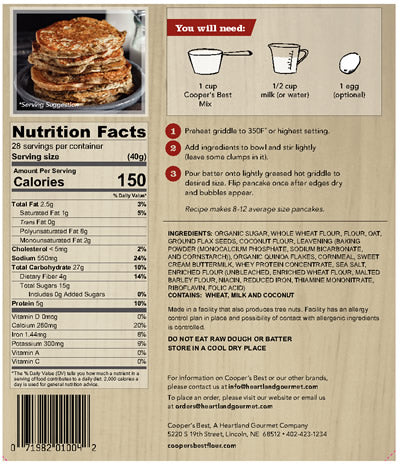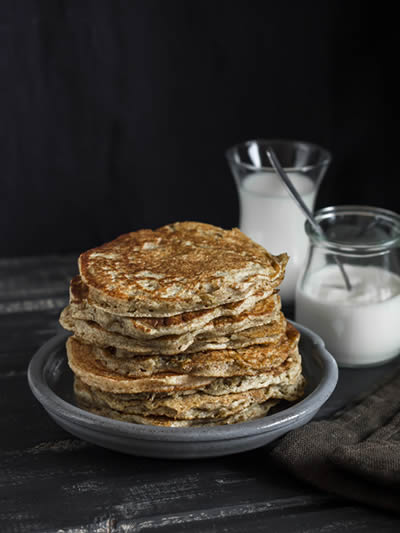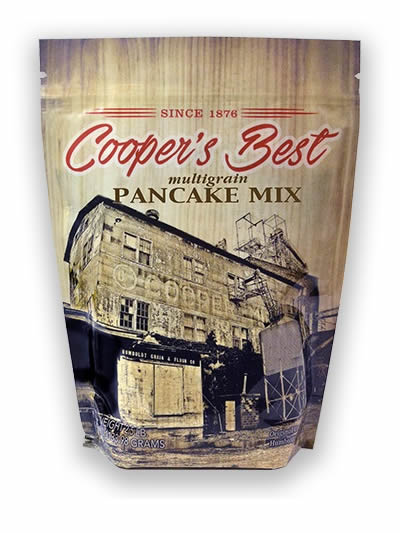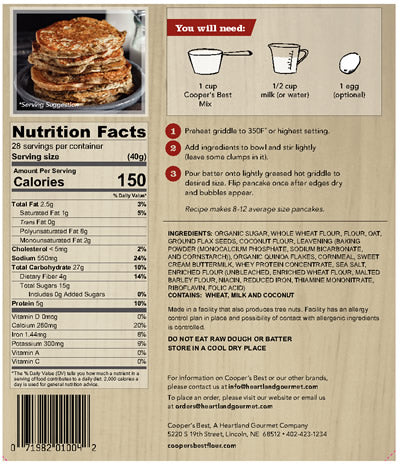 Cooper's Best Multi-grain Pancake Mix
Translation missing: en.products.product.regular_price
$8.32
$0.00
Tax included.
Shipping
calculated at checkout.
Since 1879, Cooper's Best has been providing premium milled flour and mixes straight to families around the United States.
You know pancakes are good, right? Did you know that Cooper's Best Multigrain Pancakes are awesome? We wouldn't lead you astray. By 1918 OA Cooper had diversified his mill to include mixed grains. He had it figured out way back then…if one grain is good, what about two, or three, or four, or FIVE! All you need is milk (or water) and you are on your way to an explosion of flavor for your tastebuds! If you need further encouragement (not that we think you do), you can also use this mix to make some pretty fine muffins. Use it in place of regular flour, decrease by half the amount of baking soda or baking powder you would use, and Voilà!...multigrain muffins!
Allergen Warning: Contains Milk, Wheat, and Coconut.
Ships within 1-3 business days..