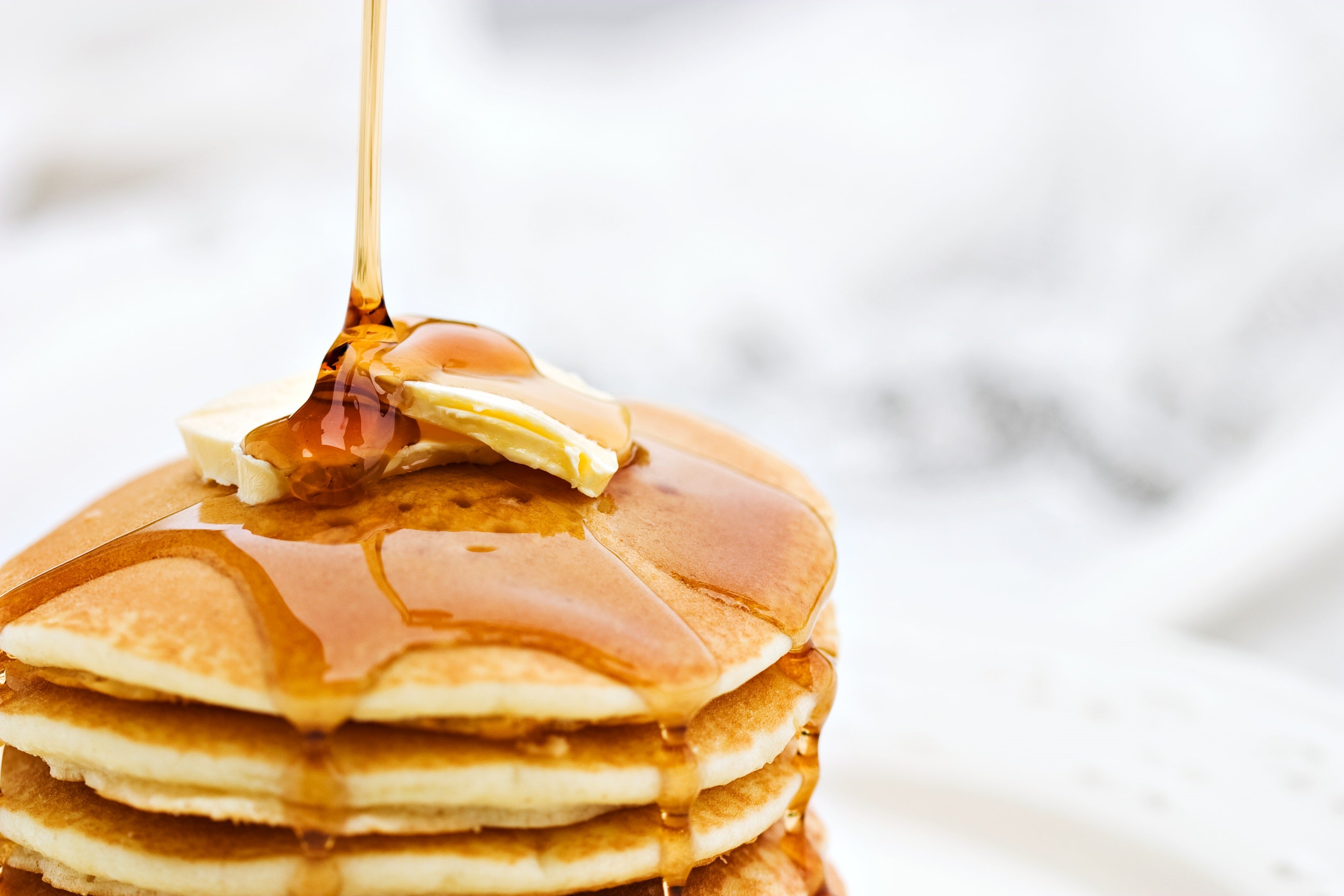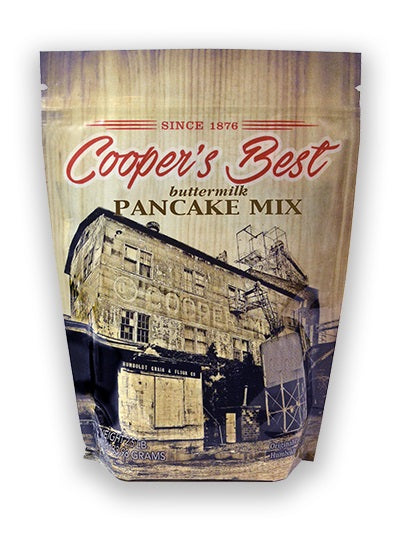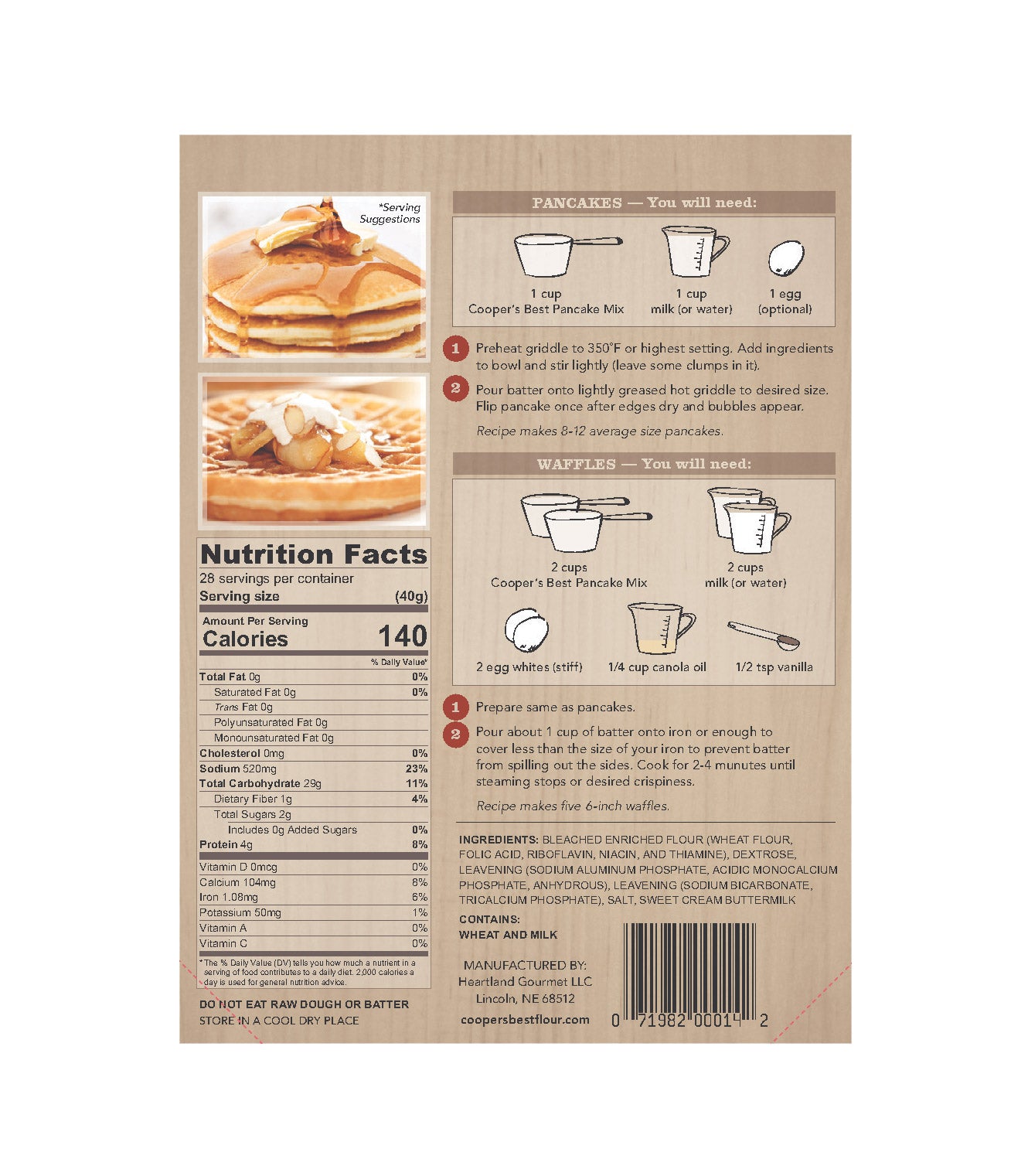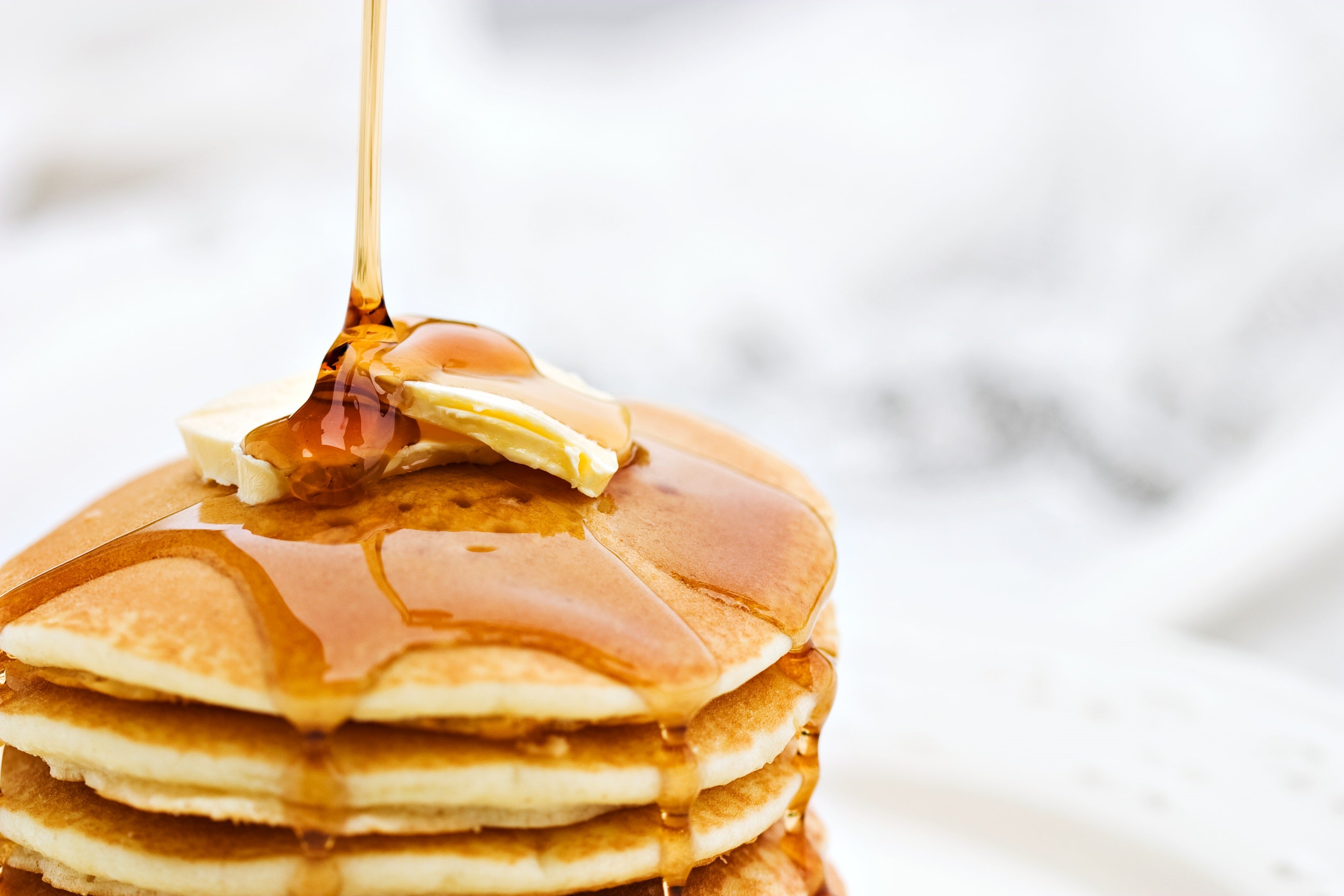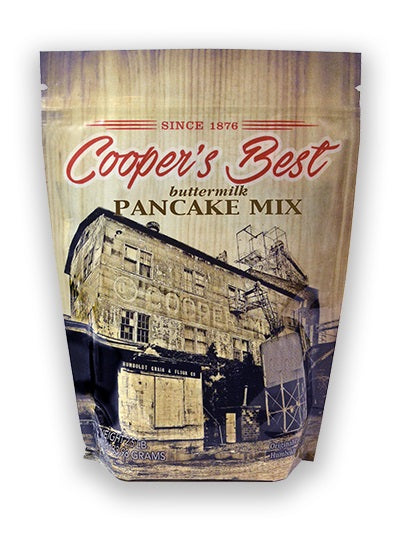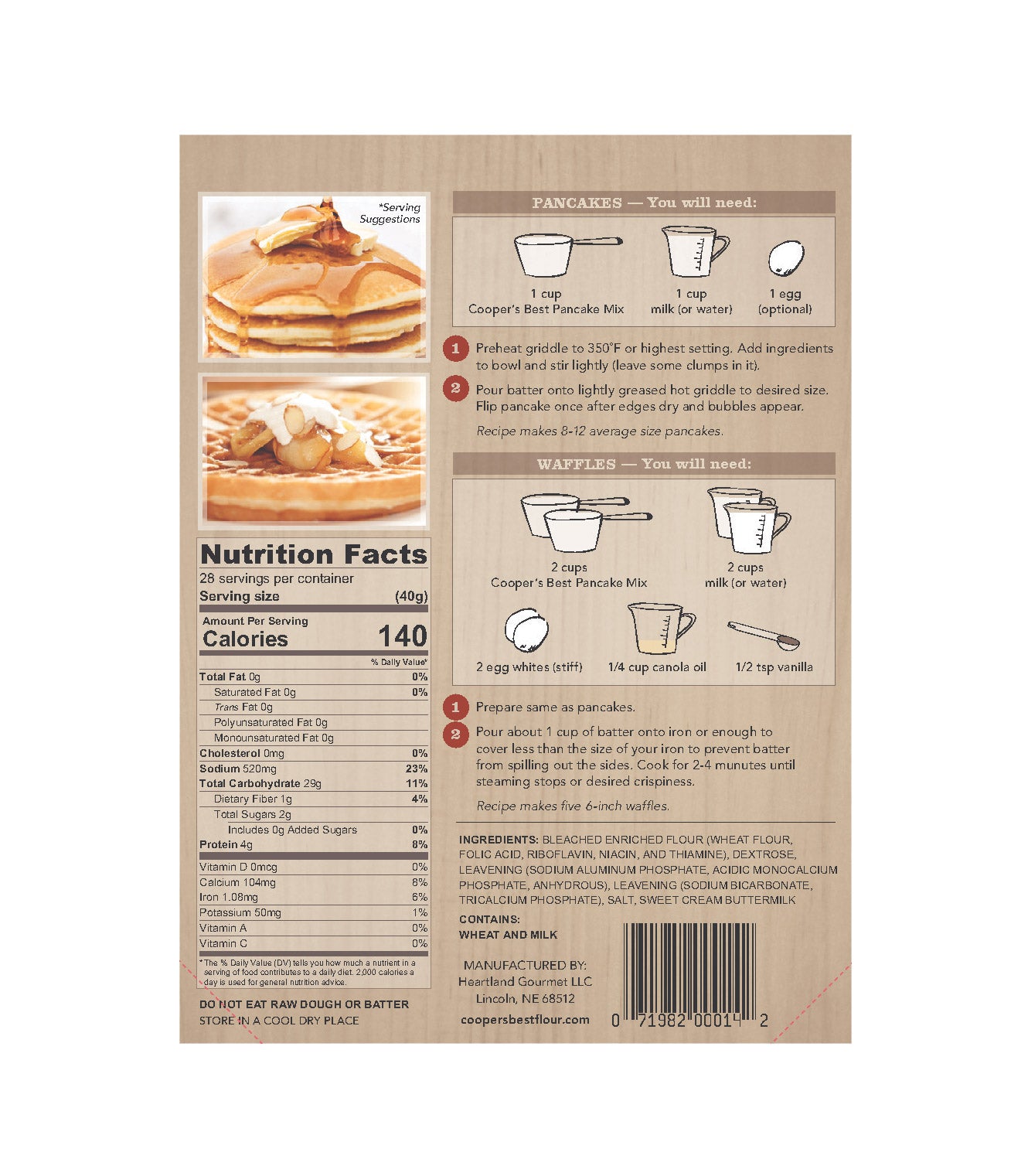 Cooper's Best Buttermilk Pancake & Waffle Mix
Translation missing: en.products.product.regular_price
$6.70
$0.00
Tax included.
Shipping
calculated at checkout.
Since 1879, Cooper's Best has been providing premium milled flour and mixes straight to families around the United States.
We know you know pancakes, but do you know Cooper's Best Buttermilk Pancakes? My goodness, what you've been missing! Buttermlk adds a rich, tangy flavor that can't be matched! Hey Grandpa, what's for supper? (If you are under the age of 40 and unfamiliar with that reference, Google Hee Haw). Well, as Grandpa said, Here's what's on the menu tonight: How about bacon and eggs, oh about twenty…served pipin' hot with flapjacks a'plenty. Maple syrup or honey, couldn't be sweeter, your family will thank you, 'cause everyone's a big eater! Cooper's Best wants you to know that breakfast IS the most important meal of the day, so why not eat it at every meal?! 
Allergen Warning: Contains Wheat and milk